Your Horoscope Report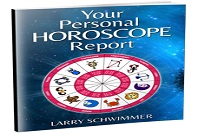 Will your dreams come true in the year 2016? We can tell you now When your dreams and ambitions come true – you are happy, satisfied and fulfilled! Your plans may be related to your career, love or personal life, you have to be prepared and calculated. We, with a detailed reading of your Horoscope, will tell you if they will, how will they and when! You can get solutions to All your concerns in 2016. Chalk your strategies for a great year ahead. Love, career, relationship and health issues in 2016 and beyond.
---
Career Horoscope
Want to know what career options are suitable & the favorable periods for you? By analyzing the fourth & tenth houses of your horoscope chart, our free career horoscope indicates your suitable options of education, occupation, profession, commerce along with your personality details, income, property etc.
---
Love Marriage Report
Free marriage horoscope gives you basic details about your compatibility with your life-partner, marital life, mutual understanding, personal traits, physical characteristics, mentalities, favorable time for marriage, direction of your life-partner, children, marital prosperity etc.
---
Manglik Dosha Report
In Vedic astrology, Mars, Saturn, Rahu, Ketu and Sun are considered cruel planets. Mars is the cruelest planet afflicting the birth horoscope of a person. If placed unfavorably, Mars is the most damaging planet for the married life.
Mars positioned in first, second, fourth, seventh, eighth or twelfth house in a Kundali creates Mangal Dosha. Mangal Dosha should be checked not only in Lagna chart but also in Moon chart andVenus chart. A person is Non-Manglik only if none of the three charts is afflicted by Mars. Mangal Dosha is also known as Kuja Dosha and Bhauma Dosha. The person having Mangal Dosha is known as Manglik.
---
Wealth Horoscope Report
Want to know what makes you wealthy? Based on the analysis of second and eleventh houses of your horoscope chart, our free wealth horoscope indicates your wealth such as land, buildings, jewellery, property etc.
---
Match Making Report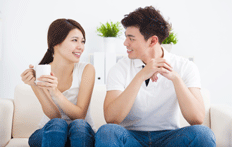 Vedic Astrology has an excellent and proven method of horoscope matching based on nakshatras (Lunar Constellations), which is called Ashtakoot milan or simply guna milap. This kundali matching method assigns points for factors that influence marriage. More the points, more chances of success of the marriage. Though this method is not restricted to marriage only and can be used for compatibility analysis between boy and girl with slight modification.
---
Numerology Report
The ancient science of Numerology helps you understand your personality and relationships, reveals future opportunities and obstacles and uncovers your unique, inborn talents. Based on your birth date and birth name, Numerology greatly enhances the way you understand yourself and your life. Try a FREE Numerology reading to get a taste of what numbers can do for you!
---
Love Horoscope Report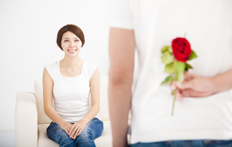 Two of you! Your love relationship is about two peoples – YOU TWO! So, it is important that we consider both the Horoscopes while deciding how your love life is/ will be.
---
Your Love Compatibility!
What was it that attracted you towards each other? What will help you keep your relationship strong? It's your compatibility, the comfort level you share with each other. With this lovely Free Reading, know how compatible you two are – on various vital levels – physical, intellectual and emotional.