Astrology Remedies For Business Problem Solution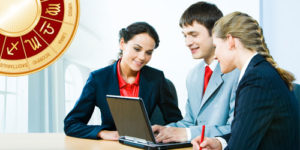 We can help you! spirit restricted and strangle in your career? Or, is your business bringing you great deal of stress. Our astrologers will carry out a micro-psychology of your Personal Horoscope to bring you hard-nosed and relevant solutions that will help you solve your business problems.Career and business are very important topics for survival, solace and personal fulfillment. Many factors in your chart shed light on your unique conformation for business and career.
Business and career yoga in kundali!
The possible action to achieve success and progress are higher in business as equal to jobs. This sector provides a person with sizable of opportunities to show his talent and earn profits. Due to other profit of business, a person choose to do business rather than a job. On the one hand, business sector is associated with benefits while on the other hand, this sector needs the qualities of braveness to take risk and accept the challenges. Those who lack these qualities may face a big loss in their business. Let us know about the yog of business and career in the kundli.
► Position of Venus in Third House
► Position of Venus in Second or Eleventh House
► Mercury as The Kaarak Planet of Business
► Planets Related to Medical Field
► Analysis of Profession through Aatmakarak Planet
► Conjunction of Mars and Sun
► Analysis of Profession through Karkansh Planet
► Saturn and Venus in the Seventh House
► Role of Rahu in Profession
► Astrology Readings of Ascendant
► Astrology Readings of Tenth Bhava
► Astrology Readings of Third Bhava
► Astrology Readings of Fifth Bhava
► Astrology Readings of Seventh Bhava
► Nature of planets involved
► Role of Divisional Charts
► Planetary Period under operation.
---