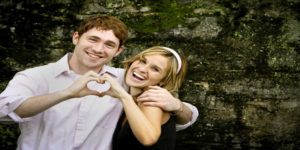 Astrology remedies for success, love and affairs problems, relationship problem, shastri ji can solve any problem related to love and relationship by vedic astrology and remedies, Pt.Rk shastri ji can help you to get your love back in your life, get guaranteed success in love affairs, or marriage.Pt. Rk shastri ji is a Indian vedic astrologer , he has many clients in India and abroad like UK, USA, Canada, etc. You can consult him for any problem related to your relationship.
We invite you to experience the power of amazingly effective Vedic astrology remedies of in the form of Homas (Fire Ceremonies, also sometimes called Fire Labs) and Poojas (Blessing Ceremonies). Doing targeted remedies based on examination of your planetary influences can actually enhance your love attraction and commitment towards your partner. These divine remedies strengthen your weak planetary positions and blow away negative influences on your love life and relationship. The applied technology of remedies can greatly support your ability to experience affection, compassion and intimacy in marriage. We have seen many skeptics write us positive testimonials after experiencing the transformative power of remedies for themselves.
Lal Kitab Remedies for Success In Love And Affairs ,Marriage
Wear a Gauri Shankar Rudraksha or you may keep it in your purse or at the place of worship in your
house.
Take an old lock without any key and rotate it around your head 7 times and throw it at any
crossing, and do not look back.
Offer Red chunni, red bangles and sindur etc to Lord Shiva and Parvati in the temple.
Keeping fast for 16 Mondays is well known remedy for removing delay in marriage.
Keep Rabbits in your house and feed them with your own hands.
Planting a Banana & Anar (Pomegranate) plant in temple or at any place of worship for expediting the
matter.
Offer green grass or spinach (Palak) to Cow daily
Keep a Tulsi plant in your house and give it water mixed with kesar (Saffron)
Mix a pinch of Haldi (Turmeric) in the water and take bath with it.
---